The Town of Antigonish Recreation Department is pleased to offer a variety of programs for all ages. Check our website often to stay up-to-date with what is being offered. You can also follow us on Facebook at: 'Town of Antigonish Recreation'. Some of our core programs through the year include: summer day camps, fitness classes, touch football, after school programming, and activities for those 55+. In addition to the direct programming offered by our Recreation Department, there are several groups within our Town who provide recreational opportunities. Contact us to find out how to get connected with the programming you desire and we will do our best to help you.
Opening Ceremonies for the 2018 National Special Olympics
The Opening Ceremonies for the 2018 National Special Olympics is going to be held Tuesday, July 31st from 8-10pm. The Town of Antigonish in partnership with One Stop Entertainment will be live-streaming it at Columbus Field free of charge! Bring your chair and come out to watch a truly beautiful event! Hope to see you all there!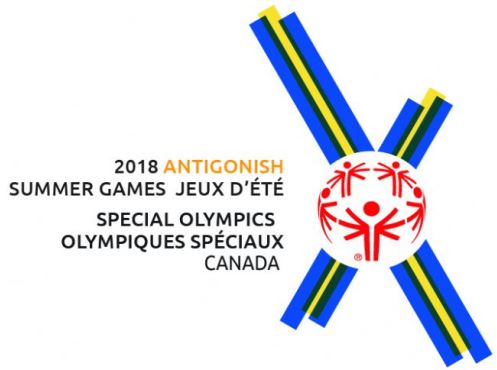 Employment Opportunity: 2018-19 Antigonish Multisport Program Coordinators.
Antigonish Tennis Court Schedule 2018
**Schedule subject to change
Summer Tennis Registration
Registration is open for our junior tennis lessons! Runs Monday to Friday from July 3rd to August 24th. Lessons are available for kids 5 to 17 years old. To register click here.
Multisport Registation
Multisport is accepting applications for the wait list. This excellent program is for kids entering grade primary or one in the 2018-2019 calendar year. Check out all information at: www.highlandconnect.ca/sport/antigonishmultisport
Register at: https://goo.gl/forms/yQrd7R5f8cYqKyJv2
Ladies Night Tennis. Program is now FULL
Town Summer Camps- Registration Now Open
Click here to fill out Summr Camp registration.
Summer Tennis Programming
Click here to sign up for children/youth summer lessons or ladies' night lessons. All lessons begin the week of July 3rd (no lessons on Monday, July 2nd as it is a holiday).
Funding Options
There are several funding options for children and youth who wish to take part in sport and recreational programming as well as the "Gary Boone Physical Activity Leadership Development Fund" for those who wish to become physical activity leaders in our community. Applications for the following funding programs can be picked up and dropped off in the Town of Antigonish Recreation Department office. You can also find out more information about each resource or download and print application forms from the following links: